Cotton OEKO-TEX® shoulder bags
Choose right, choose our sustainable shoulder bags.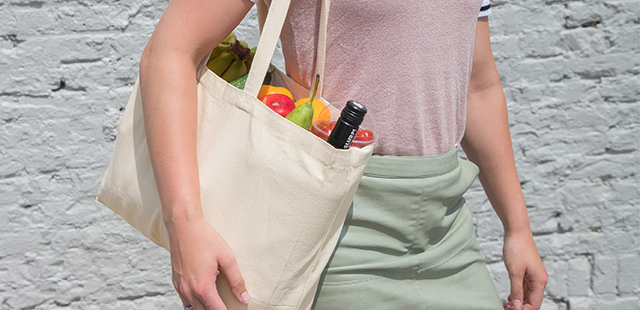 OEKO-TEX®
Thanks to OEKO-TEX® certification, our cotton bags are also eco-friendly choice. The OEKO-TEX® label is a globally recognised mark of quality for textile products that guarantees that the product does not contain harmful substances like lead or cadmium. In many cases, products that are OEKO-TEX® certified exceed national and international guidelines for production and import. Choose right, choose our sustainable shoulder bags. Another great reason is that these bags have ranked among the top 5 most popular promotional items for years.
Perfect for any occasion
Our OEKO-TEX® cotton bag collection provides you with a successful promotional bag series that can be used for various purposes, from trade fairs and conferences to a beach bag and handy shopping bag.
Printed with your own logo or advertising message
All models in the bag line can easily be printed with one to four colours. Full-colour quality is also available by means of a digital transfer print. The bags have a large printing area and can be printed on both sides.



Available in various materials and designs
The bags are available in ecru for a natural eco look, as well as white, red, blue and black. The OEKO-TEX® bag collection is available in various thicknesses, indicated by the number of grams of cotton per square centimetre. These bags are available in five different models and with grammage ranging from 140 to 280 grams per square metre.