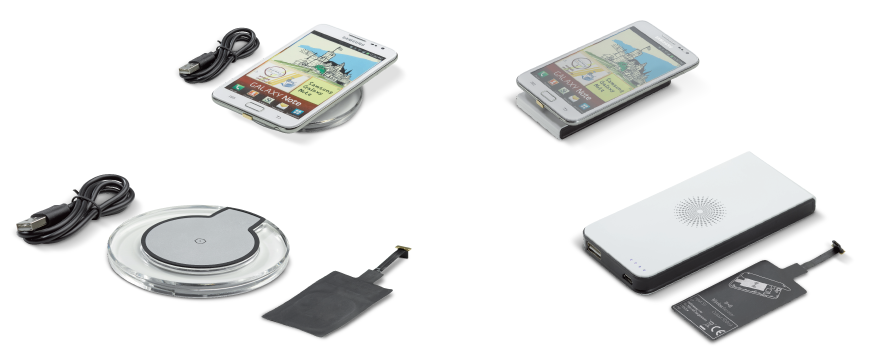 Tomorrows technology available today at Toppoint!
Wireless charging is the new way to get your smartphone battery back to 100%. With this futuristic technique, simplicity prevails. Simply put your smartphone on the wireless charging station or power bank and your smartphone charges immediately. For example, if someone calls you, simply pick up your smartphone from the pad and move around freely while on the phone.

This technique is being applied to an increasingly amount of smartphones. For example, almost all high-quality Samsung phones from the S6 range already use this technique. Also, Apple's leading company is now working to apply this technology to the iPhone. For smartphones that do not support this technology, we have a simple receiver that makes your phone wirelessly rechargeable.

Check out our wireless range and say goodbye to life with plugs and wires!